Back in 2006, I signed up to be in the "100 guitars thing" by Glenn Branca. That thing turned out to be "Symphony No. 13 (Hallucination City)" and we performed it at Montclair State University in New Jersey on February 4. We received the music, learned it at home, then practiced a few times as a group before the performance.
Also known as "the time I played with Ty Braxton, Wharton Tiers, Sarah Lipstate, Reg Bloor, Mike Banfield, Jessica Pavone, Brad Bennett, Doug Keith, Bryan Bruchman and 91 other people."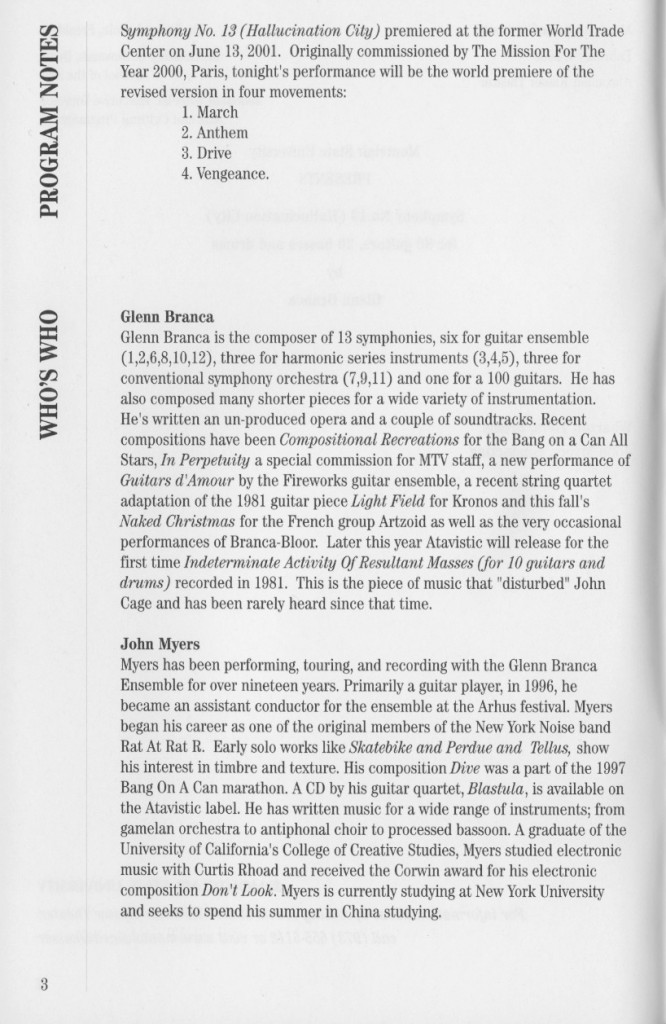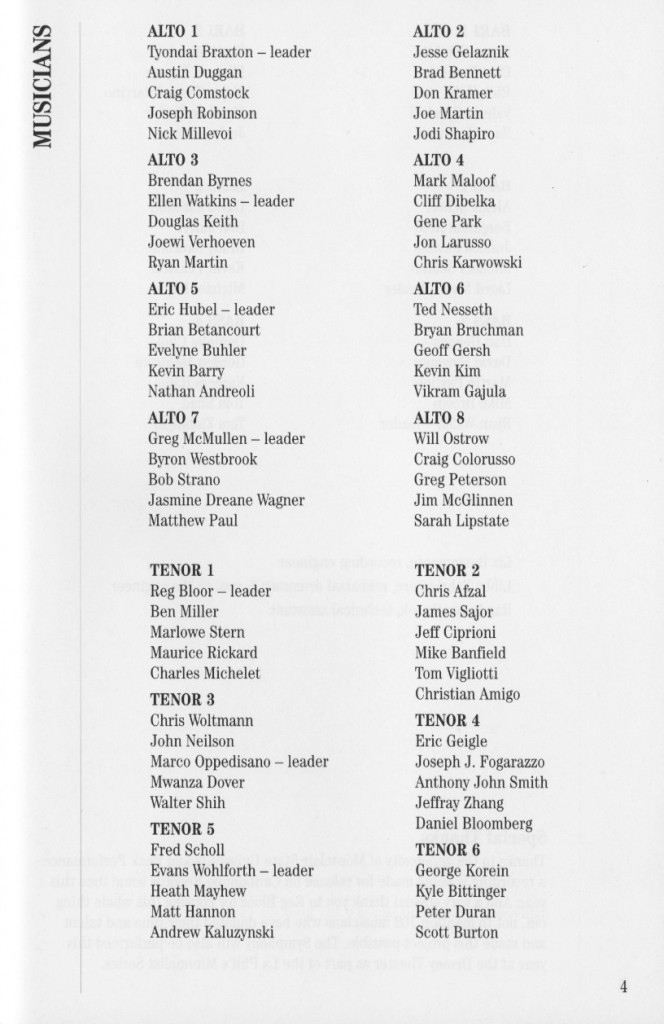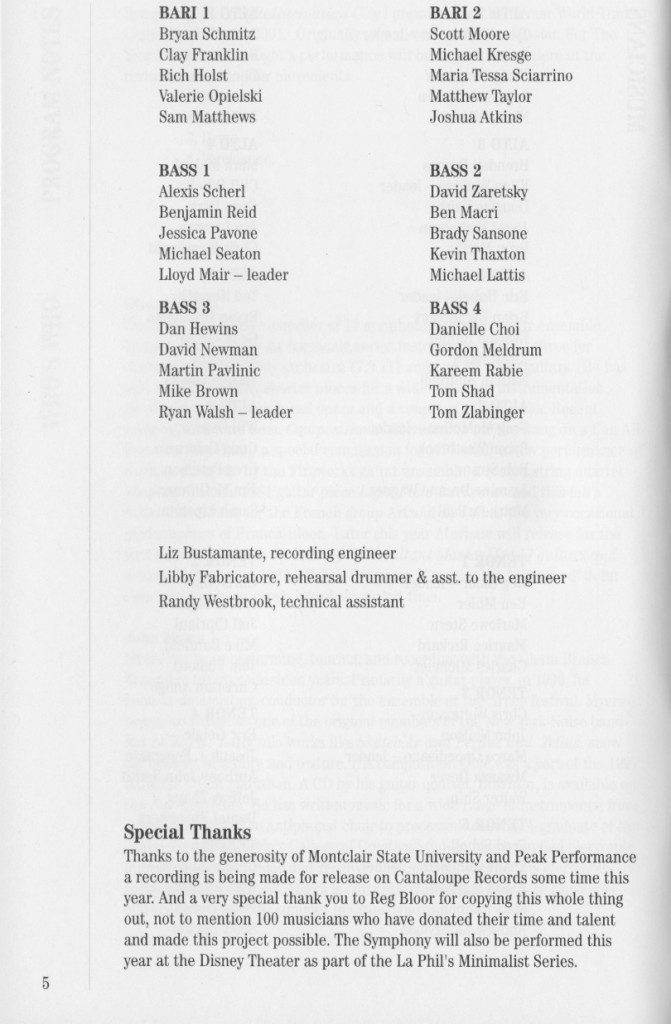 Here's what some of the music for my part, Bass 3, looked like.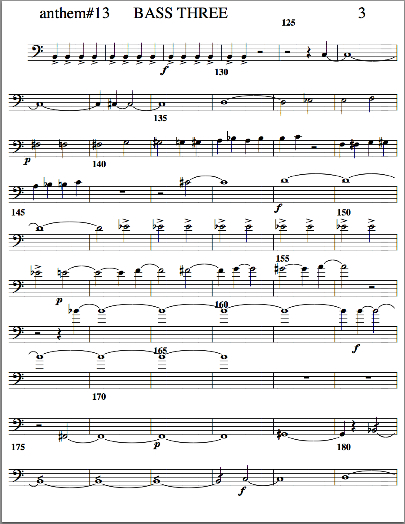 * "File Cabinet Archives" is stuff I am finding in my file cabinet as I go through it and throw away a lot of old stuff, scan some of it, and save even less of it. I'm posting some of what I find interesting here.